Informationen zum TOEFL-Test
Was ist der TOEFL?
Der Test of English as a Foreign Language (TOEFL) ist ein standardisierter Sprachtest, in dem die Kenntnis der englischen Sprache von Nicht-Muttersprachlern überprüft wird. Der Test wird von vielen Universitäten im englischsprachigen Raum, insbesondere in den USA, als Zulassungsvoraussetzung anerkannt. (Wikipedia, Januar 2017)
Vorbereitung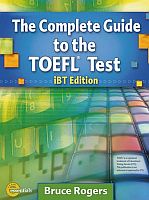 Das Sprachenzentrum bietet allen Studierenden der Universität Vorbereitungsmaterial zur Nutzung im Selbstlernzentrum an: Bruce Rogers: The Complete Guide to the TOEFL Test, iBT Edition.
Die nächsten Testorte für den TOEFL sind zur Zeit Berlin und Hamburg.